We had a problem in our guest bathroom fixture that several people looked and never could fix it. Bobby from New Era Plumbing fixed it in less than an hour… Thanks New Era Plumbing!!!

-Bill
Day or Night, Weekends and Holidays
Tell Us How We Did ? Write Us A Review!
We pride ourselves on providing quality work & excellent customer service. Please help us spread our service to the community. Tell us how we did and how well we served you! Click on the button and write us a review. We highly appreciate it.

-New Era Plumbing Staff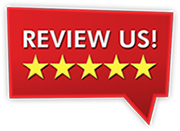 Get Started Today Contact us now!
Serving
Douglasville, Lithia Springs, Powder Springs, Austell, Mableton, Symrna, Marietta, Kennesaw, Fairburn, South Fulton, Hiram, Dallas GA
Check Out These
Choice Deals!